The purpose of Chemical Peeling is to provide a controlled peeling of the upper surface of the skin. Thanks to this peeling, the smooth skin underneath is revealed.
It has three different peeling depths as superficial, medium, and deep peeling. At what level the patient will be treated is decided during the examination.
n short, the chemical peeling process damages your skin in a controlled way. But don't let this damage scare you. As a result of the application, the upper skin is peeled off and a smooth skin emerges thanks to the formation of new cells. The procedure does not cause any permanent damage.
What Are the Benefits of Chemical Peeling?

Revitalizes and smoothes the skin.

It purifies the skin from dead cells.

It is effective in the treatment of blemishes.

It removes sunspots and acne scars.

It controls the oil balance of the skin.
Which Problems Are Solved By Chemical Peeling?

Wrinkles,

Freckles,

Sun spots,

Dark spots,

Age spots,

Pores tighten,

Small pits,

Acne scars.
get price
for this transaction

Where Is Chemical Peeling Applied to?

Face,

Decollete,

Neck,

The hand and arm areas.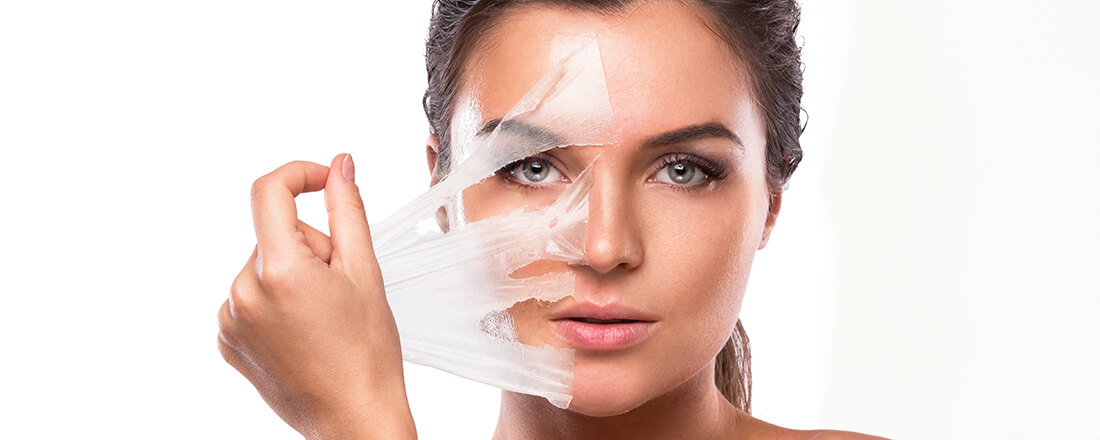 What Is the Aftercare of Chemical Peeling?

After the procedure, crusting occurs on the skin. These crusts should not be torn off or peeled off.

The skin should be protected from the sun as much as possible. Like a solarium. Operations should be avoided.

On the day of the procedure, the treated area should not come into contact with water and you should not take a bath.
Who is Chemical Peeling Not Applicable to?

Patients with open wounds on the skin,

Infected areas,

For those with diabetes,

To pregnant or lactating mothers,

Patients who have used strong drugs for acne treatment in the last 6 months,

people with sun allergies.
LET'S CALL YOU
FREE
Pre-Examination Appointment