LYMPHEDEMA DRAINAGE TREATMENT

The Lymph Drainage method is a treatment that helps to remove the edema accumulated in the body. It includes a special outfit that covers the whole body. This outfit is massaged to certain parts of the body. By increasing lymph circulation, it ensures that edema and toxins in the body are discharged through discharge.
For Which Purposes Is Lymph Drainage Used?

Remove edema and toxins accumulated in the body,

Remove cellulite,

Support regional slimming treatments.
get price
for this transaction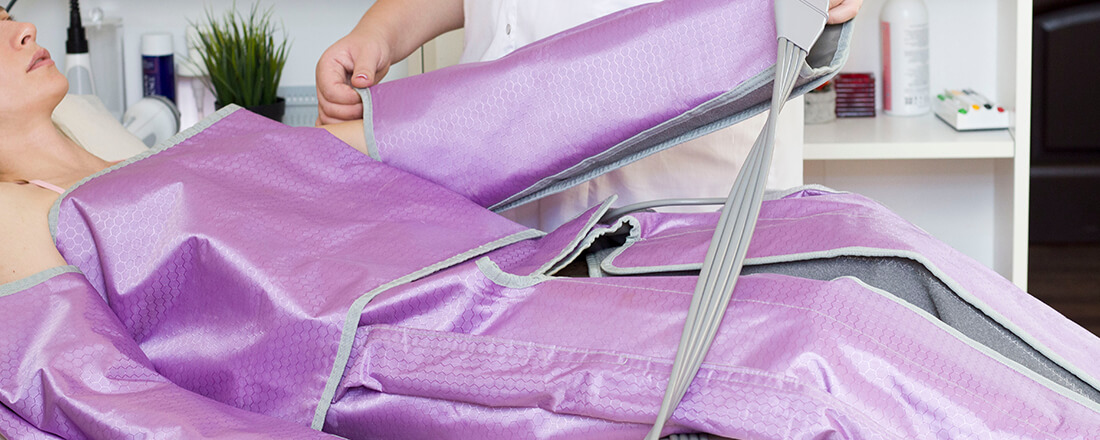 What Are the Benefits of Lymph Drainage?

It does not leave any marks on the body.

It speeds up circulation.

It is a comfortable procedure.

It increases blood pressure.

It reduces varicose veins and cellulite.

It helps to remove edema from the body

It supports regional slimming.

It creates a feeling of relaxation as it creates a massage effect on the whole body.
Who Lymph Drainage is Not Suitable for?

With a pacemaker,

Undergoing chemotherapy treatment,

With high blood pressure problems,

With Osteoclasis,

With blood circulation disorders,

Pregnant women.
Other Slimming Treatments
LET'S CALL YOU
FREE
Pre-Examination Appointment